CONVERTA - CONVERTA - TURNING GREEN PROJECT
RECYCLING PROCESS OF PLASTIC WASTE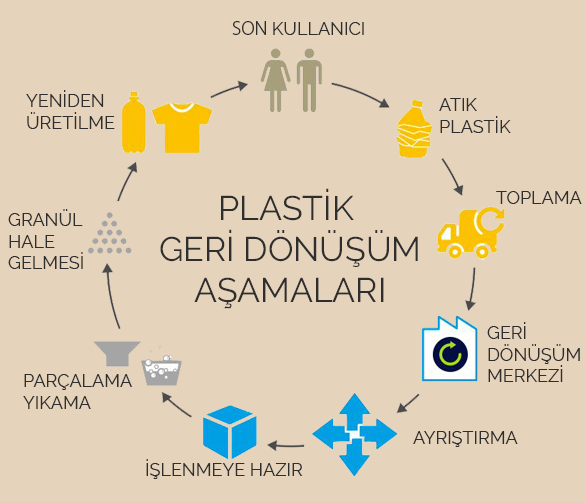 Plastic bag and film waste is efficiently collected and deposited by separating consumer products from other materials.
Plastic bags and film wastes that meet the appropriate conditions come to our Converta facility, are separated according to their types and recycled.
Recycled material is mixed with the original raw material in certain proportions and used in the production process and Recycled Bags are produced.
As a result of all these;
Energy savings are provided.
The amount of waste and environmental pollution is reduced, our nature is protected.
Reduction of raw materials and depletion of natural resources are prevented.
Recycling contributes to the economy.

The world is ours! It's time to contribute to our lives and ecology with recycling.